Reservoir Group has the most comprehensive line-up of memory gauges. We specialized in engineering and manufacturing highly accurate and resilient gauges that have earned a global reputation for durability, innovation, and ease of operations
Piezo Memory Gauges
Reservoir Group's piezo electronic sensors were built to last downhole for long periods of time. These gauges are designed with a pressure and temperature trigger and have a fully automated option, make the piezo gauges easy to use. The piezo gauges are compact and robust and are available in a variety of sizes. 
Quartz Memory Gauges
Our quartz memory gauges are engineered with precision to provide exceptional data accuracy and resolution. The quartz gauges are designed with a metal to metal seal and have large memory capacities, delivering superior performance in high pressure and high temperature (HPHT) environments.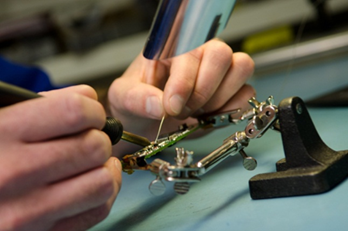 MEMORY GAUGES
DOWNLOADS
Memory Tools Well Monitoring Brochure

Permanent Monitoring Solutions Brochure

Reservoir Group Brochure - Español

Phoenix Paraffin Removal System (PRS)

Quartz Memory Gauge Elite

Piezo Memory Gauge Sentinel

Piezo Memory Gauge Shortline

Permanent Down-hole Monitoring Solutions
HAVE A PROJECT?
NEED AN EXPERT?