Reservoir Group's advanced geosteering services enable optimal placement of the wellbore – maximizing production from the well. Our specialists work in state-of-the-art Real Time Operations Centers (ROC's) and are available 24/7 to provide global support for your operations.
Contract
Geologist
Reservoir Group provides in-house experienced operations geologists contracted to work in your office or 24hr command center.  Duties include but not limited to attending relevant meetings; geosteering; mapping and correlation; well planning; geoprog generation; and post-well analysis.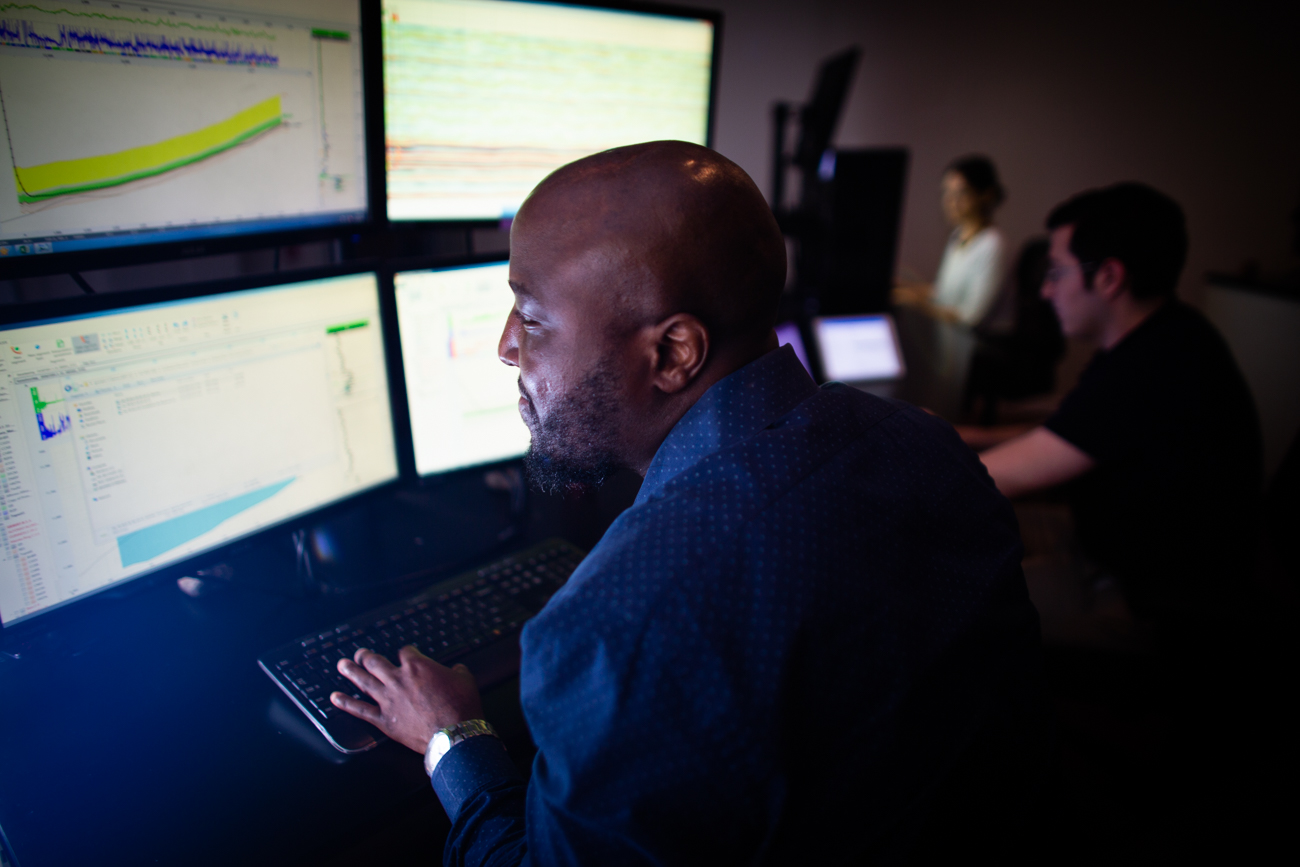 Remote Geosteering

Options
Our professional staff provides quality real-time 24/7/365 geosteering coverage from our Houston and Denver based Remote Operations Center's (ROC).  The team is comprised of degreed operations geologist with 5+ years' experience.
Standard Package
24hr Coverage from our local Remote Operations Center
Nights and Weekends Convenience Package
Geosteering service designed to work in conjunction with your in-house personnel or contractor ensuring continuous 24hr coverage.

Service includes 12hr coverage during the work week (M-F) and 24hr coverage on the weekends from our local ROC.
Premium Package
Cost effective service that provides 24hr coverage by combing the benefits of an in-house geologist and remote convenience package.

Service includes an in-house contractor during the work week (M-F) and ROC monitors the operations during the nights and weekends.
Wellsite

Geosteering
Reservoir Group can provide experience one or two-person geosteering team onsite and can be combined with mudlogging to reduce costs. Our onsite geosteering service is supported by our local ROC.
HAVE A PROJECT?
NEED AN EXPERT?