Even the most accurate information is of little value if it is not properly interpreted. That is why we consider ourselves formation evaluation experts. It's possible to invest huge amounts in gathering data, yet fail to grasp its potential because it hasn't been fully understood.
Tapping into the knowledge and experience of a Senior Staff Geologist with over 20 years' experience could pay real dividends. Understanding your business is what sets Reservoir Group apart.
See more to discover more. Chromatograph (C1-C5) analyses hydrocarbons down the wellbore, which only gives the operator part of the picture. Chromatograph can not distinguish water-soluble components or inert gases like helium and hydrocarbons past C-5.
Reservoir Group' Mass Spectrometer analyses a full hydrocarbon spectrum (C1-C12), including water compounds and inert gases. Therefore, allowing our Geochemist to give a clear diagnosis of anything that can be vaporised. This includes identifying frac zones, compartmental areas, zones of interest, target zones and assistance in geosteering the well.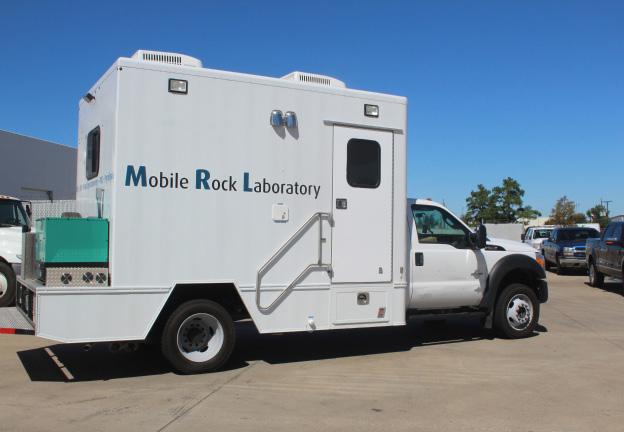 Here at Reservoir Group, we offer you an exclusive service. Our agreement with the worlds leading manufacturer and provider of Refinery Flare Detection and Closed Loop Systems allows you to stay that one step ahead of the competition.
Reservoir Group' Quantifier views infra-red radiation coming off your flare stack, giving a readout in standard cubic feet of hydrocarbons burned per day. It is becoming an essential piece of equipment at many wellheads for a number of simple reasons.
The Quantifier acts as a simple production flare monitoring system that generates flared gas records to meet ever tightening EPA regulations. It gives you Environmental record compliance, and it is a HSE safeguard. It lets you can calculate the standard cubic feet burned during a specific time, which when correlated with hydrocarbon information from the well itself, gives enhanced information about your pay zone or formation. The flame reflects the different levels of gas as you drill through various layers. Using a Quantifier you can measure these changes accurately in real time to see accurately what is happening at each depth to help you identify various zones.
Even if you are drilling a well of abnormal pressure and have to use a gas buster, the Quantifier still gives an accurate read of the flame. Standard styles of gas reader, on the other hand, are ineffective. The Quantifier is non-obtrusive, accurate, easily integrated with your existing systems.
Reservoir Group' Wellsite Mobile Rock Laboratory revolutionises the handling of cuttings and rock samples in new and developing plays. No more gathering, packaging and delivering samples to a lab thousands of miles, then waiting months for the information you need while they are catalogued, preserved and put in a queue.
Instead, our Laboratory comes to you and provides real time data that delivers detailed information about your reservoir. This GeoScience analysis enables you to make real time adjustments and changes to your well plan, maximising you returns. It comes fully equipped to give XRD, XRF, TOC measurements, Mass Spectrometer (C1 – C12) and Chromo stratigraphy analysis.
There is no compromise on quality because the Lab is linked directly back to senior geologists, chemists, mineralogists in Houston who interpret all the data. Our expects are back by 30 years of experience.
The Lab is staffed 24/7, with a team of two lab technicians and two sample catchers. It is ideal for shale plays when you need to evaluate your formations, understand your reservoir and know where to frac.
Understanding and utilising this Geochemistry analysis allows operators to reduce drilling costs and maximise production in a timely manner. It's a genuine game changer.
ADVANCED GEOSCIENCES
DOWNLOADS
Reservoir Group Brochure - Español

Dual Column FID Chromatograph

Surface Logging Best Practices

Capillary Suction Time (CST)
HAVE A PROJECT?
NEED AN EXPERT?